Reliable Towing Service San Diego.
A & D Towing is a family owned and operated Tow Company in San Diego, CA. Since 2010 our tow specialists have helped hundreds of San Diego drivers and visitors. We are local, fast & responsive towing service you can call on. Live 24/7 on any day of the week, ready for vehicle and motorcycle towing, emergency accident response and roadside assistance.
Your car just broke down and you need a tow truck asap. With just one phone call you will have award winning San Diego Towing company on the way to help you. Our prompt and punctual technician will load, hook your car and take it to a repair shop, car dealer or to your residence. Your vehicle is well cared for and protected during local or long distance towing. Call A & D Towing at (619) 419-6177 any day of the week – we are never closed. We love our job and would be happy to come to help you.
FLATBED TOWING
TOW TRUCK SERVICES
BATTERY JUMP START
AUTO LOCKOUT
FLAT TIRE CHANGE
LOCAL & LONG DISTANCE TOWING

24hr Tow Service in San Diego you can depend on.
Emergency vehicle breakdown is not something you can schedule, but if car emergency happens, you want to be assured that towing company you called will come through, and your precious time is not wasted. When you call to get emergency roadside help with your vehicle – we hear you and will send a flatbed or a wheel lift wrecker truck immediately to your location. We make our selves available 24 hour every day.
In emergency service industry Reliability and responsiveness are core values. Cheap services are great if you can wait couple hours for it, but when you need help here and now – We are your choice. If your car just overheated on the way to work, or got a flat tire – call us, because we take ALL calls, during rush hour and late at night.
Prompt Emergency towing service and roadside assistance are our Top services.
We don't use call centers or answering service. Local and experienced San Diego tow truck drivers are on call during all hours of the day.
San Diego towing is open 24 hours and is ready to serve customers immediately. With multiple towing technicians on staff and variety of towing equipment available there is no automotive break down or accident emergency that we could not help you with
Most San Diego Drivers Call us for: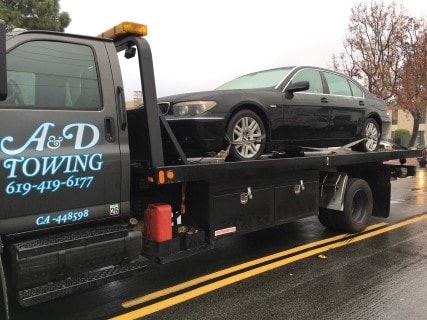 Local Towing
Flatbed towing service
Automobile Lockouts
Rear Exotic and low profile car towing
Motorcycle towing
RV towing
Vehicle Impound Service
Roadside Assistance
Flat Tire Service
Gas / Diesel Delivery
Dead Battery Jump Start
Heavy Duty Towing
Winching and Recovery

Best Towing Services In San Diego, CA
Yes it is a BOLD statement, but we stand behind it. A & D Towing has earned trust and kind words from many customers we have helped. Several years in a row we are placed among highly rated San Diego local tow companies on Yelp.
How to Choose a Local Towing Company?

Car break downs happens in worst possible times and car towing bill is never in your budget. When you are looking for towing companies near me on your smart phone, you will get overwhelmed with listings and online ads making it difficult to find a tow provider near you. If you pick wrong tow business to help you, you may end up with rude driver, who does not care about your vehicle and a steep towing bill with jacked up rates and fees just because you were in distress.

Looking for Good Tow Truck Service? 
Whatever the case may be, you don't want a towing company that is very unclear with their towing rates and could not tell or won't tell you exact price or ETA. You are an educated consumer and old school bait and switch tactics, played by some tow businesses, don't appeal to you. Always ask for a total cost for a service, not just rate per mile. Only pay for service after your get to your final destination and don't give your card number over the phone before dispatch. If person on the phone is not asking correct questions about your vehicle before dispatching a truck (4×4, lowered, garage clearance) it is another indicator of a poorly trained staff.


Choose from the list of the best towing companies in San Diego, CA.
We are proud to say, that A & D Towing is on that list. You want a business that:
Is Considerate about your valuables
Values your time and safety
Offers Clear and Transparent pricing
Is Available Here and Now
Every Tow job is A High End Tow job
We care about your vehicle as much as you do. Our rate stays the same regardless of make and model, year or condition of your car. Your driver will work hard to make sure the vehicle is securely tied down and hooked safely to be transported. We appreciate You trusting our company to transport your vehicle and we'll make sure no damage is done to it while traveling. You worked hard to pay for your car and we get it. Regardless if it's $5000 or $50K model, running or not – our tow professionals will pick up and transport it without a scratch.
Emergency Road Side Service Provider
Our professional team can help you 24 hours a day. Emergency towing and roadside assistance San Diego available to your convenience 24/7 in San Diego and North County. Call and request emergency service in your area.
Flatbed towing San Diego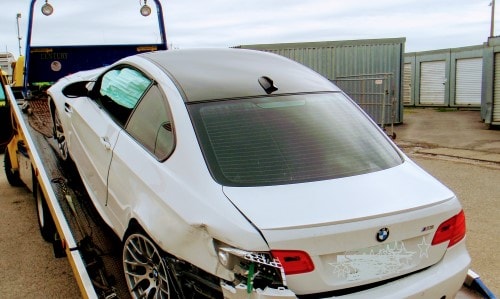 Flatbed or wheel lift wrecker tow trucks are properly maintained and greased for best and reliable performance. GPS, safety lights and video dash-cams are mounted in all of our service vehicles to ensure scene and customer safety. We serve San Diego, North San Diego County and surrounding cities.

What types of car breakdowns and emergency assistance do you help with?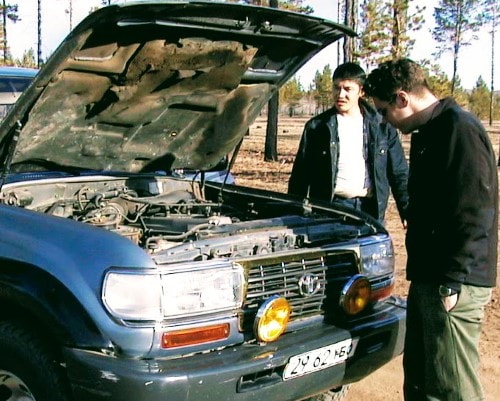 Our well trained staff can handle all, most common and unusual issues that you are having with your vehicle. But here is why most people call us for car towing: accident towing service San Diego, to tow cars that does not come with emergency spare tire in case of flat tire, multiple flat tires, broken transmission, engine overheating, trouble starting engine, battery charging alternator failure, off road winch-out (pull out), custom wheel lug nuts, wheel locking lug nut key, stripped tire lug nut, abandoned vehicle removal, construction equipment towing, vehicle donation and wrecking yard towing.
24 hour experienced Dispatchers will handle any vehicle related inconvenience.
Winching and Recovery Services
Got stuck in beach sand or accidentally when of the road and need to get your car winched out? Our wrecker service is here for you. If you are at Fiesta Island sandy parking  or on muddy back road in Jamul, a well equipped tow truck in just a call away. Service trucks are equipped with 20000lb planetary winch and dual cables, works well under tension and are able to handle light and medium duty recovery jobs around San Diego Area.
Flat Tire No Spare Towing Service San Diego
If you are driving one of the newer cars or plug in hybrid vehicles there is a big chance you do not have a spare tire on-board. In case of puncture, you would have to use a tire repair kit with a 12 volt compressor provided by your car manufacturer to seal and inflate the tire. When flat tire has more severe damage and could not be re-inflated, your only option is to tow your car to the nearest tire shop and purchase a tire.
Local and long distance towing near you in San Diego, California.

How much does it cost to tow my car?
We get this question a lot and you should ask before requesting tow service to be dispatched. Most tow providers charge a vehicle hook-up fee and a set rate per mile of vehicle towed. In special situations like low clearance garage or when vehicle is stuck in park mode and can not be moved freely, towing technicians will have to use specialized vehicle dollies, wheels skies. Towing all wheel drive cars and non running plug-in electric vehicles may require specialty equipment. You can read all about our towing pricing in San Diego towing rates page.
Please feel free to Call for a free quote to transport your vehicle. To tow just couple of blocks or across town – we are here for you 24/7.
A & D Towing (619) 419-6177 , 6029 Fairmount Ave, San Diego, CA 92120