Choose Experience over Cheap Towing San Diego
For every client we want to provide the highest quality service at affordable pricing. If there was an award for cheap towing service. A & D Towing would be 3rd or 4th on the list. We are aiming for professional expert service that is safe, arriving on time and friendly to your wallet. We get many calls from customer in need of a tow in different parts of San Diego. Some customers are in a bind and looking to get their car towed asap and others are just shopping around for the best towing price and looking to find out how much would towing cost. They might schedule service later, after they did their research.

How much does towing cost in San Diego.
We get several calls a week inquiring about our towing services and customer is looking to get his car towed for the first time ever. Often we get asked if there is a fee for tow truck coming out to customer's disablement location. It is a legitimate question to ask if you never had to use towing service and not sure what to expect.

A & D Towing, or any other San Diego towing service, does not charge a customer for the distance technician has to drive to get to customers location. You only have to pay for the miles your vehicle traveled loaded or hooked on to the tow truck. As an example if your vehicle broke down in Balboa Park and looking to take your car to a mechanic in Chula Vista, the distance from your disablement to your repair shop is about 10 miles. To calculate the towing cost it would be $5 per mile times 10 miles plus hook-up fee, a total cost for a tow would be around $115 – $120. Pricing may vary depending on type of vehicle (all wheel drive, lowered, stuck in "P" Park mode). So the simple answer to a question "Do tow companies charge for distance traveled to or returning from customer?" is NO.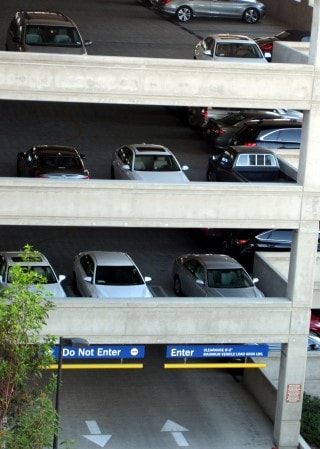 San Diego Towing quote
When calling a company for a tow service it is very important to give exact description of the vehicle to be towed make, model, lifted, lowered, 4×4, suspension intact. Light duty flatbed towing San Diego and wrecker on stand by 24 hours and weekends too.
Towing cost also depend on the nature of the problem. If your car got disabled in open parking lot or on the side of the street it is simple for tow truck technician to load it and transport. On the other hand if you are in low clearance underground parking garage or in a tight car port with other cars around you, it may need extra equipment to position the vehicle first before getting it on the truck. Extra labor means extra cost and most companies screaming about their cheap towing service will try to add additional charges as soon as they see your car. Call us for honest total price to tow your vehicle, you will know the total amount it would cost and not a cent more, then you can make your decision.

Tow Service for all situations
When shopping for a towing in San Diego be sure to mention any special circumstances about your car trouble. For example is your car stuck in mud or sand, went of the road in to a ditch or the gears are stuck and transmission can not be shifted in to neutral. The tow truck will need a special equipment like a winch or wheel dollies to get the job done. In some cases we have to use hourly rate instead of regular towing rate. For transportation of loads other than vehicles like towing construction equipment, shipping container towing, tractor towing, bobcat towing and others please give us a call for a quote.