San Diego Roadside Assistance And Emergency Services
Do you have a small problem with your car and in need of fast roadside assistance. Minor issues like dead battery or flat tire service are a part of emergency roadside service offerings.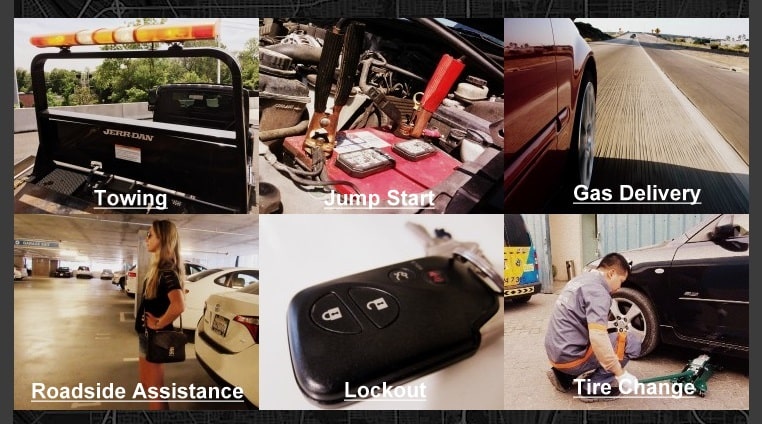 A & D Towing will come to you and install spare tire in case of puncture or give your battery a boost. We're bringing you peace of mind, apart from towing service we offer emergency services like Roadside Assistance coverage and auto lockout assistance. If your vehicle is disabled, courteous, prompt assistance is available by calling our live 24 hour number in San Diego Area.

We offer Roadside Assistance for:
Emergency towing
Battery jump start
Flat tire change
Winching service
Vehicle lockout or locksmith services
Fuel delivery
There are many options to obtain services mentioned above. There are many towing companies in San Diego who also provide roadside services as well. Some of them are open 24/7. Lets say you have got a flat tire, or you left your headlights on late last night and now your car wouldn't start and needs a jump start. Immediately you think to yourself " I need some roadside assistance San Diego, but what number do I call?" Call us for fast roadside assistance any time of the day.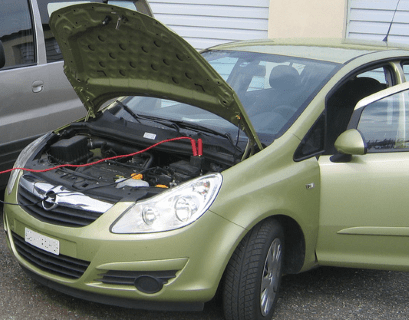 Roadside Assistance With Your Auto Insurance Policy
Contact Local Roadside Service Provider
When reaching out to Local San Diego towing company for roadside assistance, you will have to provide your disablement location and describe the problem you are having with your vehicle. Roadside representative will dispatch a service provider to your location asap. The necessary service will be performed, you will be provided valid receipt as a proof of payment which later can be submitted to your insurance agency for reimbursement. Be sure to check your benefit limit, most of the time policy limit does not exceed cost for minor roadside services. The benefit limit using this option is $75 per disablement. Lockout Service benefit limit is $100.
By Calling your auto insurance policy provider
If you opt to use service already included with your vehicle policy, you will have to call toll-free 24 hour hotline listed on your insurance card. A licensed service provider contracted by a third party auto club will be dispatched to help you. You will be required to provide proof of insurance policy number and registration. To be able to take advantage of roadside services included with your particular policy at no cost to you, your policy must be active. Your insurance company will send payment directly to the service provider.
First check your insurance policy if you have roadside assistance coverage included with your vehicle insurance. If you are driving a rental car – call rental agency and ask if the vehicle you are renting has roadside assistance coverage.
Car Manufacturer roadside assistance
Most vehicle manufacturers warranty include roadside assistance with purchase. Check your vehicle manual for a emergency roadside service phone number. If it is fairly new car it may be covered by automobile manufacturer.

Use Smart Phone to locate Roadside Service near you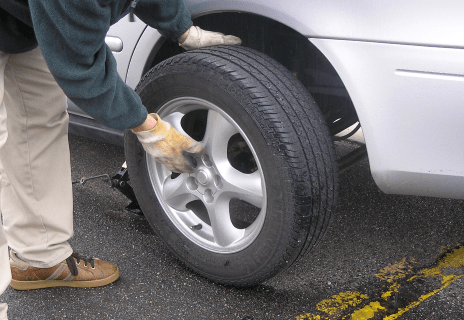 If any of these options fail, that's where almighty smartphone becomes much more useful than just scrolling facebook feed.
You can find emergency roadside assistance in San Diego with just a simple search. When choosing a towing company to help you, beware of imitators who pose as local businesses, but actually are just general out of state 1-800 number call centers. You want to find somebody local to help you NOW.
We are open 24 hours and provide services like:
Flat tire change service
Battery jump start service
Gasoline or diesel fuel delivery in case of emergency
Car Lock-Out service, emergency vehicle unlocking.
My Car Doesn't come with spare tire, What do I do?
If your vehicle does not come with spare tire or you just don't have one, No Problem. We can arrange towing service to the nearest tire shop. There are several tire shops open late in San Diego area.
Our service vehicles are equipped with all necessary tools and equipment to securely lift and replace punctured tire for cars and trucks. We also carry the best equipment for emergency battery jump start for small and large vehicles.
Diesel jump start San Diego, RV battery jump starts, car lockout service, commercial truck lockout service, pickup truck tire change service, flat tire in San Diego, no spare tire service San Diego, hybrid jump start San Diego.
Emergency roadside assistance and San Diego tow truck service is provided by San Diego's Best A & D Towing.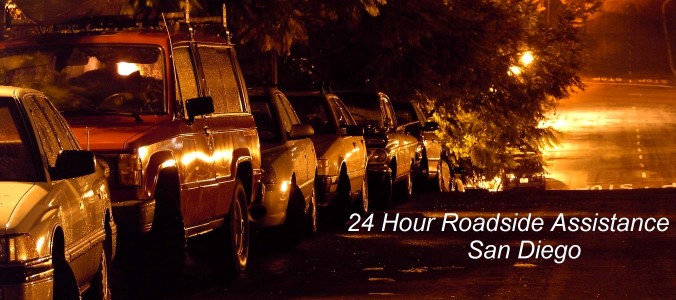 For your convenience, emergency roadside service available 24 hours.