Choose Experience over Cheap Towing San Diego
At A & D Towing we get many calls from customer in need of a tow truck that is able to drive in to underground parking garage or multi story parking structure with low ceiling.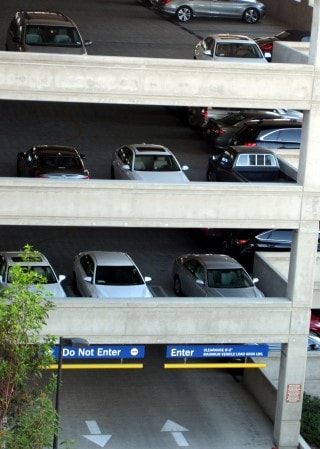 Car is stuck inside the condominium underground parking
We … had to use towing service and not sure what to expect.

A & D Towing, or any other San Diego towing service, 

Towing in multi story parking garage
When calling a company for a tow service it is very important to give exact description of the location, and mention any special circumstance like facility is gated or it has sharp narrow turns.
Towing cost also depend on the nature of the problem.  If you are in low clearance underground parking garage or in a tight car port with other cars around you, it may need extra equipment to position the vehicle first before getting it on the truck. Extra labor means extra cost and most companies screaming about their cheap towing service will try to add additional charges as soon as they see your car. Call us for honest total price to tow your vehicle, you will know the total amount it would cost and not a cent more, then you can make your decision.

Tow Service for all situations
When shopping for a towing in San Diego be sure to mention any special circumstances about your car trouble. For example is your car stuck in mud or sand, went of the road in a ditch or stuck and transmission can not be shifted in to neutral. The tow truck will need a special equipment like a winch or wheel dollies to get the job done. In some cases we have to use hourly rate instead of regular towing rate. For transportation of loads other than vehicles like towing construction equipment, shipping container towing, tractor towing, bobcat towing and others please give us a call for a quote.