Tow Truck San Diego you should call first
Finding trust wordy tow truck service in San Diego isn't complicated. Many towing companies are listed online and offer affordable tow services. How would you know who to call and how experienced the driver will be. When time is of the essence don't try to find the cheapest towing in the city unless your vehicle is being towed to its last resting place that is junkyard. All of local companies have similar rates and are aware of overall rates in the local market. When your neighborhood cheap tow truck is not available or if you are not willing to wait two hours for cheapest tow rate possible, just call one of the San Diego's reputable tow companies for faster service and reasonable rate. A & D Towing is running 4-5 tow trucks every day in San Diego area, and we can pick you up if you are in the heart of Downtown or Carmel Valley or by the border.

How to pick which San Diego Towing Company to call when your ride is smoking, steaming or leaking? You probably want someone reliable and fast. Our available tow truck San Diego area drivers swiftly arrive  on average withing half hour. Call for free quote and fast, on demand service. Emergency Tow truck service available 24 hours in all San Diego and surrounding cities.

Your time is very important
The time you have in your day is priceless; You would rather spend it with someone important or doing something you love, but not waiting on tow truck to arrive on the side of the road. That's why we offer vehicle pickup and drop off with owner not present. If your car gave out on the roadside and you can get a ride before tow service arrives – go ahead and we will take care of all details over the phone. It's just another convenience we offer to our customer. You want personalized customer service and A & D Towing is all about customer service. Your best tow service guaranteed when you call best tow service in town 6194196177.

The best suitable tow truck for your Make and Model.
Every car manufacturer provides guidelines for safe towing and proper battery jump start procedures on every new model. Manufacturers towing guidelines and training advises how to properly winch out and secure suspension to the flatbed when in towing. Our drivers are well trained to properly attach any vehicle including electric cars, all-wheel drive, sports cars and imports. Are missing a tow hook in your car, not to worry – our trucks carry all necessary attachments to hook and pull all vehicles. Let us take good care of your car so you can focus on what's important. Rollback or wheel lift let us bring the right tow truck to you and provide you peace of mind.
Towing inside underground garage and Parking Structures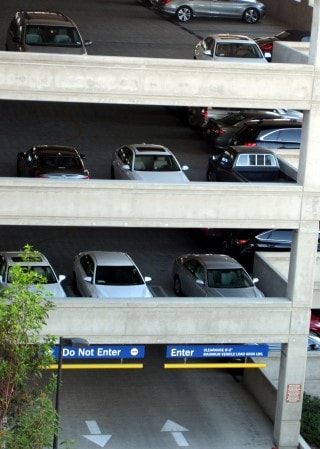 Serving large city like San Diego quite often customers call about their car being broken down in multi-level underground garage, parking structure or shopping center parkade with low ceilings. A & D Towing has two custom build wreckers with detachable light bar to be able get in and out even from lowest clearance condo parking garages in Downtown San Diego. In numerous occasions our service was dispatched after one or two local companies could not access customers location. By now we are confident we will be able to get job done when others fail. Too low, too narrow or too tight isn't an issue when you find experienced pros to hire.
Tow Trucks for equipment towing and moving large items
Flatbed tow trucks are well suitable for towing much more than vehicles. If you are scratching your head thinking how to move your tool box from one garage to another without unloading of all tools, call A & D towing for help. We are local and with fast response your problem of moving heavy items, machinery or tools can be completed same day with care and without hiccups. If you are searching for a company who could tow a forklift, plotter, a press, kiosk or a even shipping container – our tow trucks are at your disposal.